Welcome to Perfect Clean, a Professional & Reliable Cleaning Services in Wellington
Most Popular Home Improvement Specialists in Wellington in 2017.
Top 25 Awards
#11 Most Popular Home Improvement Specialist in Wellington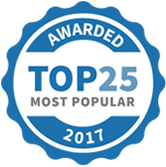 Find out more about our Most Popular Awards
We are a professional cleaning company based in Wellington, specialising in Home cleaning, Commercial cleaning, End of lease cleaning.
Why Choose Perfect Clean?
100% cleaning satisfaction guaranteed.
We manage our work, No hidden fees.
Affordable, healthy, secure and perfect.
We are offering 10% off of your current cleaning provider.